Volvo Used Auto Engines Catalog




Shopping Cart: Items in Cart
Over 25 Million Replacement Parts & Accessories
More Stores...
Discount Used Engines Store
Low Mileage Gas/Diesel Engines
Nationwide Network! Buy Cheap!
1-Year Warranty! FREE Shipping!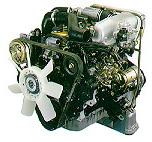 "Designing cars for a better life"- no one can claim this except Volvo. With this mission, this brand is hitting the market since 1927. It is the first brand that uses the four valve engine technology. Volvo's cutting edge engine technology offers an increased acceleration rate, high torque, excellent fuel economy, and low emissions. If you are in a thinking process of changing your car engine or you are fed up with all the nuisances that your car creates while driving, then used Volvo engine is a good option to move with.
Why used engines?
First and the foremost benefit that you can get with a used engine is money saving. Used engines have emerged as a financially viable alternative to expensive solutions of buying either a new car, or a new engine. With this solution you can enjoy a premium quality at an affordable price. So, if you are not really interested in investing a huge amount in your car or you are restricted by the passion and love that you have for your old car that prevents you from selling old car, then make a gentle and wise step, and again go for a long drive for enjoying an original and hassle free experience.
Tips for buying a used engine
If you are sure that you will move ahead with a used Volvo engine, then before finalizing your deal, make sure that the engine is in proper condition and is well maintained. As, used engine vendors have skills to sell, whatever they have in their kitty. If you are not interested in visiting your mechanic again and again, and if you really don't want to be dumped by your auto parts dealer, then you need to behave cautiously. This is because a cautious thinking can make your buying decision a worth. In this regard, we can help you by highlighting certain critical factors that you must consider while negotiating with the auto parts dealer for making a used Volvo engine purchase.
Check the smoke: Start the engine, and let it be in the same state for at least 5-10 minutes. Press the accelerator more than half way down for more than 2-3 seconds, and check the smoke exhausted by the engine. A grey-black smoke indicates that the engine is very much oil consuming. It is recommended to leave that engine.
Engine noise: Under any condition, there should be no noise coming out of the engine, no matter whether the engine is hot or cold.
Oil pressure: Check for the engine oil pressure. If it is below normal, better leave that deal.
Some other tests include analyzing oil leaks, oil quality, oil quantity, and other similar factors.
Our services
If you are really interested in driving your car with a style and quality, then you can rely on us. We are very professional when it comes to deal with our customers. We deal with our customers personally, offering them quality services at an unbeatable price. Our specific features are 1-year warranty, 90-days price match guarantee, and at an affordable pricing strategy. With these premium but inexpensive services, we are truly the most preferred auto parts dealer.
To read more about Used Auto Engines Store, please visit our
Information
page.
Buy Used Auto Engines Here
Choose another store:
Choose another make:



To continue, select your vehicle's model