Volkswagen Used Transmissions Catalog




Shopping Cart: Items in Cart
Over 25 Million Replacement Parts & Accessories
More Stores...
Used Transmissions Store
Low Mileage Car/Truck Transmissions
Nationwide Network! Buy Cheap!
1-Year Warranty! FREE Shipping!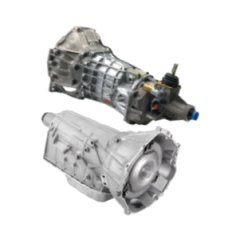 Welcome to our used Volkswagen transmission store. We carry recycled and salvaged transmissions for Volkswagen cars and trucks. Our used transmissions inventory changes rapidly. If you do not find your Volkswagen car or truck transmission on our catalog, simply fill out our used transmission locating form and we will find it for you. We warranty all our Volkswagen used standard or automatic transmissions with a minimum 6 months to 24 months warranty depending on the particular Volkswagen unit. To continue searching our inventory, please select the model of your vehicle. View below a sample of our Volkswagen used automobile transmissions inventory.
To read more about Used Transmissions Store, please visit our
Information
page.
Buy Used Transmissions Here
Choose another store:
Choose another make:



To continue, select your vehicle's model