Volkswagen Used Auto Engines Catalog




Shopping Cart: Items in Cart
Over 25 Million Replacement Parts & Accessories
More Stores...
Discount Used Engines Store
Low Mileage Gas/Diesel Engines
Nationwide Network! Buy Cheap!
1-Year Warranty! FREE Shipping!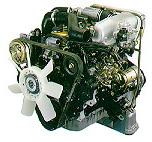 If you want your car engine to perform like a big engine but want its fuel efficiency to be like a small engine, then, surely the Volkswagen engines are for you. So, if your car engine creates a lot of nuisance while you drive, change it. No, don't change your car. Change its engine, if you really want to enjoy the drive on your lovely car. How? Do this with a used Volkswagen engine, a financially accessible option to make your drive hassle free and a joyful experience, always.
Volkswagen Engines
The innovative use of two mutually exclusive technologies, i.e. supercharger and turbocharger, is the best and the most complementing feature of Volkswagen engines. This is possible with the TSI technology, which effectively delivers the best avenues of the petrol and the diesel engines. With such a clever reinterpretation, the Volkswagen is really a genius in its engine class. So, why thinking of something else, when you have a master engine technology option with you because a genius is one who makes genius decisions. Be a wise customer, make a wise decision.
How to buy a used Volkswagen engine?
If you are a first time buyer of a used engine, then it is sure that you must be facing some problems while dealing with the auto part dealer. Your dealer may force you to make certain compromises that are actually not required. In this case, we can help you. We provide you some tips that you can use exclusively while negotiating with your dealer. Some of such useful tips are:
Coolant: If the engine is cool, check the coolant. A green color indicates that the engine is in a good state. If there is something rusty inside it, then it is not right to buy that engine.
Oil leaks: Check for the oil leaks as properly maintained engines are usually dry from the oil. Thus, check for the oil leaks in the engine compartment.
Oil quality: Properly analyze the quality of the oil present in the engine. This tests reflect the status of the oil gauge.
Noise: If the top of the engine is producing any ticking noise, it is recommended to move to another one. Following these tips while buying a used Volkswagen engine may make your decision a worth.
Why we are the best?
You have waded through a number of auto markets, but still you are empty-handed, only because the dealer is not a true professional or the offered engine is not meeting your requirements. If you are very frustrated, then a make a final step towards us and we will not let you go disappointed. We provide a variety of used Volkswagen engines that best suits your car requirements, and also will not burn a hole in your pocket. We offer one year warranty, 90-day price match guarantee, personal dealing and an affordable pricing, what else you want? You are just a click away from a long drive, as you can search for your car engine solutions through our drop down search menu tool. Aren't we a click away from you? So, what you want- a permanent solution to your car engine problem, or repeated visits to your auto parts dealer and your mechanic. The decision is entirely yours.
To read more about Used Auto Engines Store, please visit our
Information
page.
Buy Used Auto Engines Here
Choose another store:
Choose another make:



To continue, select your vehicle's model