Used Transmissions Catalog




Shopping Cart: Items in Cart
Over 25 Million Replacement Parts & Accessories
More Stores...
Used Transmissions Store
Low Mileage Car/Truck Transmissions
Nationwide Network! Buy Cheap!
1-Year Warranty! FREE Shipping!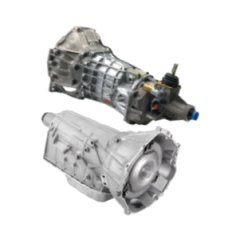 Buy from the salvage yard that stock your auto or truck transmission! You can now purchase from the original warehouse, saving yourself money and time. There is no need to go anyplace else for your used manual or automatic transmission. We not only have a substantial inventory of transmissions but we also have access to other salvage yards inventories across all the country. There are fresh transmissions arriving daily. You have the advantage of one-stop-shopping for any and all parts. Our Used Transmissions supplier offers discount prices; high quality used transmissions with 1 to 2 year warranty and 90 day price match guarantee.
Check out our online catalog. If you do not locate precisely what you need, then give us a call and we will locate it for you. You can always count on our money back guarantee and our extended warranty (exceptional in the used parts industry). We believe in our quality and high standard and want to pass the saving and the confident to you, our customer.
We warranty all other recycled and used auto parts. To start searching our inventory, please select the make of your vehicle. Alternatively you may submit your transmission information and we'll get back with you with availability, product details and price quote. For you reference, we have listed following this paragraph a sample of our used auto and truck transmissions offerings.
To read more about Used Transmissions Store, please visit our Information page.
Buy Used Transmissions Here
Choose another store:



To continue, select your vehicle's make