Shopping Cart: Items in Cart
Over 25 Million Replacement Parts & Accessories
You will not be able to beat the discounted price of our 15" Wheel Cover. You will come back for more Toyota .
You will be sure to get the 15" Wheel Cover that you deserve and you will save money at the same time.
To read more about Wheels / Rims / Covers Store, please visit our
Information
page.
2004 Toyota Camry 15" Wheel Cover
Call 1-888-943-3580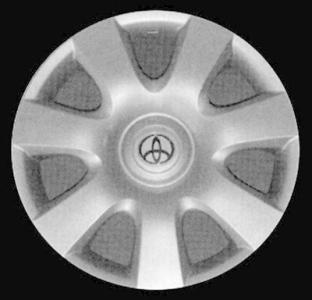 Description:
15" Wheel Cover
Wheel Cover; 15 Inch; 7 Spokes; Silver
Fits:

2004 Toyota Camry
2003 Toyota Camry

Part Number:

FWC61115U20

Warranty:

1 Year Warranty

 

Retail Price:

$50.00

Discount Price:

$40.00

Please verify this item fits your vehicle before placing an order.

Click Here To Find Used Toyota 15" Wheel Cover.
More Stores...
Discount Wheels & Rims Store
OEM Wheels, Rims & Covers
Huge Inventory! Ready to Ship!
Save Up to 75%