Shopping Cart: Items in Cart
Over 25 Million Replacement Parts & Accessories
If you have any problems with the 15" Wheel Cover that you purchase with us, you may send it back for a refund.
Whether you live in South Argyle, Urb Madelaine, Blackhawk, Gerlach and others, there is no reason to run around town for the Toyota you need. You can get the 15" Wheel Cover right here and more.
To read more about Wheels / Rims / Covers Store, please visit our
Information
page.
2004 Toyota Camry 15" Wheel Cover
Call 1-888-943-3580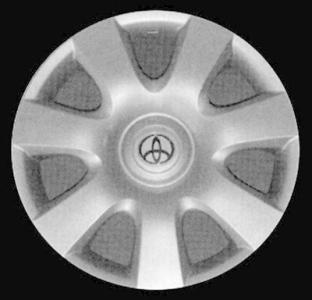 Description:
15" Wheel Cover
Wheel Cover; 15 Inch; 7 Spokes; Silver
Fits:

2004 Toyota Camry
2003 Toyota Camry

Part Number:

FWC61115U20

Warranty:

1 Year Warranty

 

Retail Price:

$50.00

Discount Price:

$40.00

Please verify this item fits your vehicle before placing an order.

Click Here To Find Used Toyota 15" Wheel Cover.
More Stores...
Discount Wheels & Rims Store
OEM Wheels, Rims & Covers
Huge Inventory! Ready to Ship!
Save Up to 75%