Shopping Cart: Items in Cart
Over 25 Million Replacement Parts & Accessories
You will have no problem getting your 15" Wheel Cover shipped to Louisa, Lofall, Neosho, Bda Esperanza and others.
There is no better place in Flushing, Res LA Ceiba and others, to shop for 15" Wheel Cover then at our online Wheels / Rims / Covers store. We guarantee that you will be satisfied with your shopping experience and you will be happy with the quality of the 15" Wheel Cover that you purchase with us.
To read more about Wheels / Rims / Covers Store, please visit our
Information
page.
2001 Toyota Camry 15" Wheel Cover
Call 1-888-943-3580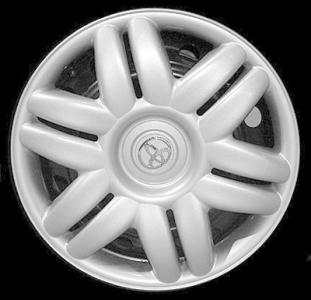 Description:
15" Wheel Cover
Wheel Cover; 15 Inch; 12 Spokes; Silver
Fits:

2001 Toyota Camry
2000 Toyota Camry

Part Number:

FWC61104U20

Warranty:

1 Year Warranty

 

Retail Price:

$60.00

Discount Price:

$40.00

Please verify this item fits your vehicle before placing an order.

Click Here To Find Used Toyota 15" Wheel Cover.
More Stores...
Discount Wheels & Rims Store
OEM Wheels, Rims & Covers
Huge Inventory! Ready to Ship!
Save Up to 75%