Toyota Used Auto Engines Catalog




Shopping Cart: Items in Cart
Over 25 Million Replacement Parts & Accessories
More Stores...
Discount Used Engines Store
Low Mileage Gas/Diesel Engines
Nationwide Network! Buy Cheap!
1-Year Warranty! FREE Shipping!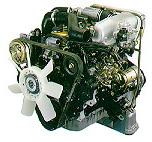 Toyota values technology, performance, innovation and environment and these are reflected in the vehicles they design. Toyota has a world wide presence. It is the included in the list of Top 10 BrandZ name recognition ranking. Toyota began its journey with compact cars and added a variety of luxurious cars such as SUVs, Camry, Scion brand with time and is still in the process of adding many more. But such a good profile does not mean that people possessing Toyota vehicles will not face any engine problems.
Problems with Toyota engines
Like other engines, Toyota engines also start showing signs of break down, if they are not maintained and serviced properly. All engines require regular services that include changing oil, tuning and greasing of parts. Black coatings and sludge deposits in the engines with time and if they are not cleared then they cause problems in the engine. They have fuel injection problems that are common to all engines. All such problems finally lead to engine failure and then the search for a used engine starts.
Useful tips for buying Used Toyota engine
A properly maintained car has a long engine life. Problems in engine occur when the services are ignored. A poorly maintained car can be identified by noticing following aspects:
A dirty engine is a sign of poor maintenance.
Check whether the oil has been changed regularly or not.
Check for burnt oil smell under the hood.
Notice the colour of smoke. Black smoke means the car consumes too much of fuel. Blue smoke also indicates excessive consumption of oil, again a sign of engine worn out.
Engine making strange and loud noises should be avoided.
Dealers shampoo the engine before showing them to buyers to hide the leakage defect. So, if you don't want to be misguided by someone then use a flash light to see the internal parts of engine for leakages.
Black deposits on the internal parts are a sign of poor maintenance.

Use our services if you don't want to repent

If you are a Toyota car owner needing a replacement for your worn out engine, then come to us for all your solutions. There are several reasons for choosing us for your services some of which are low prices, warranties, expert advice and better quality. The reason for lower price is our extended network that saves your lot of money by reducing the freight prices. The other reason is that middlemen are not involved. The assurance of quality and low costs is provided by our ninety day price match guarantee. Our customers are free to change their mind and cancel the deal within ninety days of purchase if they succeed in finding a better deal than ours. If they find some other dealer offering a low price on the same warranties and same mileage/age then we refund the difference of the two costs. There are so many Toyotas on the road and so many suppliers of used engines but the best services are provided by us.
To read more about Used Auto Engines Store, please visit our
Information
page.
Buy Used Auto Engines Here
Choose another store:
Choose another make:



To continue, select your vehicle's model