Suzuki Used Auto Engines Catalog




Shopping Cart: Items in Cart
Over 25 Million Replacement Parts & Accessories
More Stores...
Discount Used Engines Store
Low Mileage Gas/Diesel Engines
Nationwide Network! Buy Cheap!
1-Year Warranty! FREE Shipping!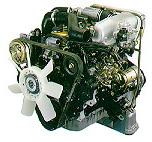 "Suzuki's" popularity can be measured by the fact that it is identified by a child also. Suzuki's vehicles can be found in every third home in a locality. They provide superior value in their products and services. That is why, Suzuki vehicles are reliable and have a long, smooth life. Suzuki has a very long history, so its experience of designing and developing is also noteworthy. It is due to this experience that Suzuki's customers are very much satisfied with the performance of its vehicles. But there are some exceptions also. There are several cases reporting failure of engines due to some manufacturing defect or due to poor maintenance. In such cases, the car owner has to search for a used engine if he doesn't want to invest a large sum for buying a new one.

Suzuki's Engine
Suzuki is a brand for the future. So, they are inclined to designing engines that are according to the expectations of customers. Suzuki's 1.8L engine has extra power and torque responsible for its power performance. The 1.6L engine's performance is good enough to be recorded and it is economical also. These engines do have some problems like oil leakage, over heating and early engine failures are also reported.
Tips for buying used engine
It's not too easy to find out the hidden defects in a used engine but it's also not too difficult if you keep in find the following points while examining a used engine:
The engine accelerates without wavering. If it surges then it has some problem.
The engine should start with a smooth noise.
Check the engine oil. It must be transparent.
There must be no leaks of oil and coolant.
Check the colour of the smoke. Blue or black smoke is sign of some problem in engine.
Look for black deposits or sludge on internal parts of engine by using a flash light.
Check the engine if it over heats.

This is a general checklist for examining a used engine's capability to be used again. You have to be extra cautious while selecting an engine for your car.

Trust us for better services

Engine is a part of any vehicle without which it can't work. Buying a used engine require a source that can be relied for quality. We are committed to providing quality and reliable products to our customers. Besides quality, there are some more factors also that are equally important to consider while searching for a used engine. Our products are the cheapest of all. Adding more benefits to it is our ninety day price match guarantee. The customers can themselves decide which the best deal is for them by comparing our prices to other suppliers. Our products come with one year warranty. You can have your type of engine delivered to you in the shortest span of time. You can yourself come and test our services just once. We assure that you won't repent your choice of buying a used engine for your car.
To read more about Used Auto Engines Store, please visit our
Information
page.
Buy Used Auto Engines Here
Choose another store:
Choose another make:



To continue, select your vehicle's model