Subaru Used Auto Engines Catalog




Shopping Cart: Items in Cart
Over 25 Million Replacement Parts & Accessories
More Stores...
Discount Used Engines Store
Low Mileage Gas/Diesel Engines
Nationwide Network! Buy Cheap!
1-Year Warranty! FREE Shipping!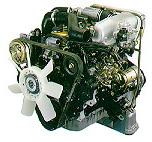 "Subaru" meaning unite, is a union of five Japanese companies forming Fuji Heavy Industries Ltd- the parent company of Subaru. Subaru is world famous for its Boxer Engines that deliver improved performance as they are vibration free. Subaru's commitment to engineering sets them apart from others. That's why its annual engine production is more than one million. For more than forty years, it has maintained its reputation for technologically advanced engines that are reliable offering the best quality.
Subaru engines
Subaru's strength is their Boxer engine that display unmatched performance. Their two cylinder engines make two stroke cycle and four stroke cycle. Three cylinder and four cylinder engines have four stroke cycle designs. Subaru's EA, EJ and En engines are available in various sizes and support many of the Subaru's engines.
Tips for buying a used Subaru engine
Subaru cars are so popular that finding a part for replacing a failed one is not a difficult task. Difficulty comes when you have to decide which one is suitable for your car. There are so many dealers providing the engine required by you. But you need to be extra cautious while buying one as these appear to be in perfect condition but the defects are hidden and you need an expert to catch those defects. We can help you in this regard, by providing you some useful tips. A properly maintained engine ensures a long life of the engine. So, make sure that the engine you are buying is maintained properly. Some of the major problems that engines show are- overheating, oil-leakages, smoke and strange noises coming from engine. These problems can be identified by visually noticing things, like black deposits and sludges. Black or blue smoke is warning symbol of a serious problem in the engine. All the pipes should be checked for leakages of oil and coolant. The strange noises can be listened on starting the engine and having a test drive. Check the color of oil; it must be clear and transparent.
Our Services
You are throwing your money if you are going to a local dealer to get a used engine for your Subaru car. You may find them easily but they also wear out easily. If you want to be comfortable and tension free after installing a used engine in your car, then contact us otherwise you will find yourself searching for the dealer who provided you the engine that worked for few days only. The engines available with us are of best quality and also cheaper than others, the two features you won't find with any of the dealers. Our high profile clients are the proof of the quality of our products. The reason for our cheaper services is the direct dealing we do with our customers. Saving the costs by eliminating the middle man is the wise decision we take. You can find any type of engine in our inventory. Whole range of our products comes with one year warranty and ninety day price match guarantee. There is a choice available with our customers even ninety days after purchase to try out the prices what dealers are offering and compare them with our prices. We assure you that you will not find any difference between the two.
To read more about Used Auto Engines Store, please visit our
Information
page.
Buy Used Auto Engines Here
Choose another store:
Choose another make:



To continue, select your vehicle's model