Saab Used Auto Engines Catalog




Shopping Cart: Items in Cart
Over 25 Million Replacement Parts & Accessories
More Stores...
Discount Used Engines Store
Low Mileage Gas/Diesel Engines
Nationwide Network! Buy Cheap!
1-Year Warranty! FREE Shipping!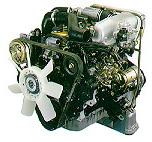 Is there something common between cars and aircrafts? Yes, there is and it's "Saab". Saab is the acronym for "Svenska Aeroplan Aktiebolaget" meaning "Swedish Aircraft Company". Sitting in a Saab car gives a feeling of sitting in cockpit of a plane. Buying a Saab car is just like taking off on the flight of your life. They have provided the functions and innovations that are beyond the expectations of people. There is a long list of Saab Turbo power vehicles to choose from.
Saab's engine technology
Saab exhibits a long experience of turbocharged technology in engine technology. Now their main focus is on developing strategies for low emission engines. Their aim is to develop engines with reduced emission and increased efficiency. Two programs they are working on are, SVC (Saab Variable Compression) and SCC (Saab Combustion Control). SVC technology is to improve the efficiency of engines. SCC technology would help to reduce fuel consumption without reducing engine the performance of engine.
Some valuable tips for buying used Saab Engine
Saab engines also do have some of the short comings due to which they break down at some time. At that time you have to give a thought what you want to do with your failed engine. There are two choices available with you, either you install a new engine, or to go for a used one. The most economical choice is to get a used engine from a reliable source. The only thing you must verify is that the engine you are going to buy is in a working condition and will continue to work for few more years without any complaints. In order to do so, you have to follow some tips that we are going to describe hereby. Most of the Saab's engines have more or less the same problems. Just answer the following questions and be sure the engine you are selecting is good for your car.
Is sludge or black coating deposited on the internal parts of engine?
Is the vehicle giving out black or blue smoke?
Does the engine sounds strange?
Is the oil pressure optimum?
Does the engine overheat?
Is there any leakage in pipes or other parts?

If the answer to most of these questions is yes, then you must reject such engine for your car as it is surely going to cause problems in future possibly after few days.

Our Services

Sleek Saab 9-3 sport Sedan, Saab 9-3 SportCombi Wagon, Saab 9-3 Convertible, Saab 9-7X SUV or the Saab Turbo X, whichever the model is, our inventory has got the engines for all of them. We provide the best quality at a best price. The engines we supply have one year warranty. One more feature of our products is the ninety day price match guarantee that we offer to all our customers. Our engines are the cheapest of all the engines offered by other dealers. We deal directly with our customers and cut a large amount of costs that are paid to middle man. The minute we get your order, we start doing our work to provide you with the right product that you need. Our services are so quick that you would wonder how we manage to do it. Just try once and you will yourself get to know.
To read more about Used Auto Engines Store, please visit our
Information
page.
Buy Used Auto Engines Here
Choose another store:
Choose another make:



To continue, select your vehicle's model