Porsche Used Auto Engines Catalog




Shopping Cart: Items in Cart
Over 25 Million Replacement Parts & Accessories
More Stores...
Discount Used Engines Store
Low Mileage Gas/Diesel Engines
Nationwide Network! Buy Cheap!
1-Year Warranty! FREE Shipping!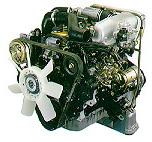 Sports, the greatest passion of a man, and sports cars are the final outcome of this fascinating combination. Whenever it comes to the sports cars, Porsche is the first name that strikes everyone's mind. "There is no substitute" is what the brand Porsche believes in. A blend of style combined with zest and zeal. This can be Porsche, only Porsche.
Don't let money restrict your speed
Engine is, undoubtedly, the most important part of any vehicle. This famous brand, Porsche is maintaining its fame and popularity by making technical advancements in its engine technology. Reduced engine weight with a stabled suspension, gearbox, powerful & compelling brake system, and a multi-linked framework for an improved performance are some of the best features of Porsche engine. "Reliability with commitment" is the basic concept behind these new and advanced features in the engines of this famous brand. So, if your Porsche is not yielding a good performance, or somehow it is not meeting your expectations, then there might be a dire need of changing the engine. If money is a constraint, then don't worry. Move ahead with a used Porsche engine. Don't let money restrict your speed.
Don't feel used with a used engine- Be decisive
If you are a first time buyer of a used engine, then nervousness, anxiety, and curiosity about the used engine's working efficiency and performance is quite obvious. Surely, you don't want to make repeated visits, neither to your dealer nor to your mechanic. And thus, you are still confused that whether you should buy a used Porsche engine or not. In this regard, you can avail our help. We provide you certain tips that you can use in order to make your decision of buying a used Porsche engine a worth.
Oil Check - Pull out the engine oil dipstick, wipe it off with a clean cloth, and then again, insert it in the engine. Pull it out and check the oil level and quality. If the oil is black or the oil level is low, then the engine may have excessive oil consumption problem or the engine is not being maintained properly. Dark stain that indicates carbon deposits are the signature of the same conditions.
Oil Leaks: If you are finding a clean and a shiny used engine, it doesn't mean that the engine is in a good state. This is because that some dealers shampoo the used engine before presenting it in front of the customers. So, check for all the possible leaks. Scrutinize the lower part of the engine. There everything should be dried.
Oil Pressure: Start the engine and check the oil pressure. If it is low, it is better to skip the idea of buying that particular engine. With all these tests, you can be quite sure about the engine's condition and working efficiency.
Our services
We provide a variety of options, so that you can choose the best among them that suits your engine requirement in the best possible manner. Specifically, when it comes to Porsche, we provide some additional features. In addition to 1-year warranty, 90-day price match guarantee, and affordable pricing, we offer 5-speed and 6-speed manual transmissions that we can provide you the moment we notice your request. An affordable and a time saving options are available to you. Making this option as your choice is entirely your decision.
To read more about Used Auto Engines Store, please visit our
Information
page.
Buy Used Auto Engines Here
Choose another store:
Choose another make:



To continue, select your vehicle's model