Shopping Cart: Items in Cart
Over 25 Million Replacement Parts & Accessories
There is no better place in Kelley, Zieglersville and others, to shop for TPMS Valve Kit then at our online Auto Body Parts store. We guarantee that you will be satisfied with your shopping experience and you will be happy with the quality of the TPMS Valve Kit that you purchase with us.
We have all the Nissan that you cannot find anywhere in the Fife, Camp Roberts, Waverly, Elwood or in the Forbing area.
To read more about Auto Body Parts Store, please visit our
Information
page.
1968 Nissan 520 Pickup TPMS Valve Kit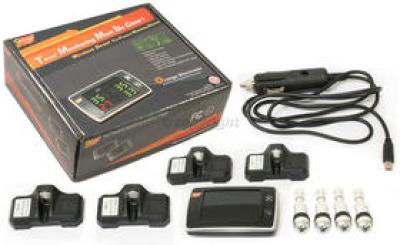 Description:
ORANGE ELECTRONICS RETRO-FIT TIRE PRESSURE MONITORING SYSTEM
Includes four sensors with adjustable valves, LED display, and 12-volt power adapter; Displays pressures from 0 to 76 psi, accurate to plus or minus 1 psi; Displays temperatures from -22 to approximately 200 degrees Fahrenheit, accurate to plus or minus 4 degrees; Customize display to show psi, kpa or bar units, and Celsius or Fahrenheit temperature; Normal green indicators change to red alerts to signify temperature or pressure concerns; High pressure warning level can be set between 40 and 60 psi, while low pressure warning level can be set between 18 and 35 psi; Sensors' lithium batteries will last up to 7 years under normal conditions; Not for vehicles with OE TPMS; With Orange Electronics' limited 1-year warranty.
Fits:

1968 Nissan 520 Pickup
1967 Nissan 520 Pickup

See more applications

Fit Notes:

Base: 4Cyl 1.3L

Part Number:

TPMS409S

Brand:

Orange Electronics

OEM Number:

0

 
Click Here To Find Used Nissan TPMS Valve Kit.