Shopping Cart: Items in Cart
Over 25 Million Replacement Parts & Accessories
Discount Used Engines Store
Over 35 MILLION Auto Parts
Nationwide Network! Buy Cheap!
1-Year Warranty! FREE Shipping!
You will not be able to beat the discounted price of our V6, 4 L, 4016 CC Rebuilt Engine. You will come back for more Mazda .
We have all the Mazda that you cannot find anywhere in the Urb Barinas, Bethesda, Urb San Daniel, Morocco or in the Darlington area.
To read more about Rebuilt Car/Truck Engines Store, please visit our
Information
page.
1994 Mazda B4000 V6, 4 L, 4016 CC Rebuilt Engine
Call 1-866-612-9798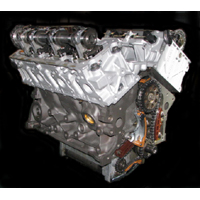 Description:
V6, 4 L, 4016 CC Rebuilt Engine
Aerostar 90-94, Explorer 90-92, Ranger 90-92. If for 90-94 Aerostar, 90-92 Explorer/Ranger with manual trans or 93-94 Explorer/Ranger use FOR-244RLB-1. Supplied with new head casting.
Fits:

1994 Mazda B4000

See more applications

Part Number:

FOR-244RLB

Warranty:

3 Year Warranty / 100,000 Miles

Engine Size:

4.0 L, 4,016 CC

Engine Type:

V6

Fuel Type:

Gasoline

Fuel Delivery:

Fuel Injection

VIN Code:

X

Aspiration:

Non Turbo

Head Casting:

90TM-BB 93TM-AA

Block Casting:

90TM AB

Crank Casting:

N/A

 
Click Here To Find Used Mazda V6, 4 L, 4016 CC Rebuilt Engine.