Lincoln Used Auto Engines Catalog




Shopping Cart: Items in Cart
Over 25 Million Replacement Parts & Accessories
More Stores...
Discount Used Engines Store
Low Mileage Gas/Diesel Engines
Nationwide Network! Buy Cheap!
1-Year Warranty! FREE Shipping!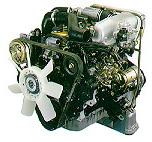 A century ago, a name "Lincoln" emerged in automobile industry. Since then its definition has been modified from luxury and comfort to latest in technologies. Each decade of its performance added one more star to its line of luxury cars. Lincoln brand is the only one that features so many latest technologies that are hard to think. It's obvious that such a popular brand's engine will be having some special features to make it different from others. Still, a time comes when they also break down like others.
Lincoln Engines
Lincoln gasoline engines have fuel injection systems and use a four stroke internal combustion cylinder. Continental, Navigator, Mark V and others use such engines. Some of the defects that were observed in Lincoln engines were removed by rebuilding them. Lincoln engines are manufactured so that if they are maintained properly they can be used for a long time.
Tips for buying used Lincoln engines
Examining a used engine before buying is not an easy task as it requires a deep knowledge about the engine parts that is found only with mechanics. But if you are not a mechanic then also there is no need to worry. We are providing you with some tips and guidelines to determine whether a used engine is in a good condition or its life has ended. The first thing that you should notice is the external condition of the engine. It should be clean and rust free. Check the internal parts of the engine with the help of a flash light. Open the engine oil cap and look for any black deposits. The presence of deposits indicates use of inferior quality oil, overheating of engine or that the oil is not changed for along time. Also check the engine oil pressure when it is cold. A low pressure means that the engine has worn out. A cloud of grey-blue smoke emerging from engine on starting up is a sign of high oil consumption. Black smoke is also not a good sign.
Our services
We are a premier company known for quality used auto parts. Lincoln is a popular brand and we provide almost all types if Lincoln engines that you may be searching for. A few of them are Lincoln L-head V 12 engine, Lincoln Liberty engine, Lincoln Y-block V8 engine, Lincoln-Zephyr V12 engine. All these engines are included in our stock and are provided to you with one year warranty. The customers coming to us can avail our ninety day price match guarantee. They are free to compare our prices with our competitors within ninety days of the purchase and if they find any difference in the prices then they can ask us to refund the money equal to the difference between the two prices. Time is also one of the factors that customers consider while making a purchase. On dealing with us you will come to know that we value time as well as quality while supplying an order. If you are ignoring all these features and going some where else, then we are sure you will be over paying for the engine. You can blindly rely on our products as we believe in quality and only quality.
To read more about Used Auto Engines Store, please visit our
Information
page.
Buy Used Auto Engines Here
Choose another store:
Choose another make:



To continue, select your vehicle's model