Shopping Cart: Items in Cart
Over 25 Million Replacement Parts & Accessories


Damaged Car Removal! FAST and FREE Towing!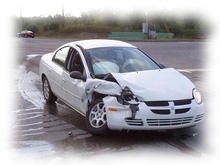 If you have an unwanted car on your property, our Junk Car Removal service can help. We have a network of salvage yards all over the United States, which makes us the fastest most efficient Junk car removal service. Free towing, easy process and same day pickup. Most importantly, you will receive the best value guaranteed for your car. Whatever offers you will get, we will pay you more by at least 20%! We will provide you with a free estimated quote over the phone, or through our easy form and receive a cash offer to sell your junk car today. Do not ask yourself how to junk a car, or where I can find the best price in the market. Automotix ensures you extremely professional service and top dollar paid. No matter if your car is running or not, high-mileage, wrecked, damaged or just outdated you can enjoy free towing and instant cash for car removal.
Get Cash For Your Old Car!
Instant Cash for Selling Your Junk Car! Highest Prices Paid on the Spot!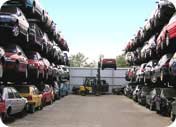 We buy unwanted vehicles, high-mileage cars, damaged cars, wrecked or just old cars as well as junk vans, trucks and SUV's. Get Top Dollars for your used car! We can pick up your junk car the same day and pay you cash right there on the spot. In addition, we provide fast, free, no-hassle removal of unwanted vehicles from every driveway, garage, back alley and front lawn in the US. We will make a purchase offer based on the salvage value of the vehicle. All you have to do is Call Us right now, or fill out our quick and easy online form and a representative will be happy to contact you, give you a quote FAST, and set up a time that is convenient for your schedule for FAST, friendly and reliable junk car removal service.
Get Cash For Your Old Car!
Need To Sell Your Unwanted Car? We offer Guaranteed Pricing!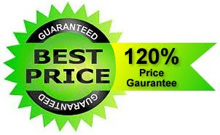 Welcome to the number one junk car removal service in the United States! We are confident that you will not find a better deal anywhere else because we will not only match the price of any other local salvage yard, we will add 20% to your best offer. Your search STARTS and ENDS here. At Auto Parts Fair Junk Car Removal Service, we believe your time is precious. Our goal is to help our customers save money and time. No matter the condition of your car, running or not, old, damaged, unwanted, used or junk car our experienced representatives will contact you and schedule you a car pickup within the same day, or within the next 24 hours, GUARUNTEED. Cash paid on the spot, hassle free. We are recognized as the best junk car removal company, ensuring you a satisfactory experience at Auto Parts Fair Junk Car Removal Service.
Get Cash For Your Old Car!
Sell Direct to junk yards! We Have the Most competitive Pricing in the Industry!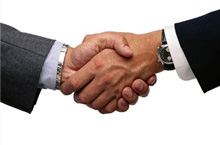 When you sell your junk vehicle to Auto Parts Fair Junk Car Removal Service, one of two things will happen. One, you will get the cash for your car, we will pick up your vehicle in the same day or in the next 24 hours Free, we will pay you Top Dollars on the spot and all of these services according to your schedule. The second option is if you will decide to donate a car to charity and get the best Tax Deduction offer guaranteed, free towing and no paper work for you! This is the reason why car owners pick us before anyone else! We will give you 20% more than your best offer guaranteed! If you ask yourself, why the prices are so competitive? The answer is simple, with Auto Parts Fair, you Sell Direct to junkyards around the state. We locate the junkyard that will pay the highest amount of money for your car! So STOP Barging with Salvage yard owners, because the best deal is on two clicks away. For these reasons, you need to fill out our easy form or call toll free 1-888-906-2691 and get the best offer for your old car today.
Get Cash For Your Old Car!
Recycling Made Easy! Go Green and Get Cash for Your Old Car!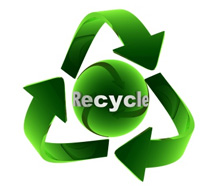 The world of Auto Parts Fair is not the same as it was fifty years ago. We are on the brink of a global disaster with warming and pollution. At Auto Parts Fair Junk Car Removal Service, we have considered these factors and have delivered cost-effective, eco-friendly options for the many consumers out there with unwanted Cars. Recycle for a cause; give back and save the environment. Auto Parts Fair Junk Car Removal Service offers cash for junk cars and does its part in helping the environment by recycling used parts and keeping junk scraps - rubber, metal, and plastic - out of the environment. You can buy and sell junk cars through Auto Parts Fair Junk Car Removal Service, you are not only saving money, you are helping to heal the environment.
Get Cash For Your Old Car!
Auto Parts Fair Has the Largest Network of Junkyards and Salvage Yards in the US!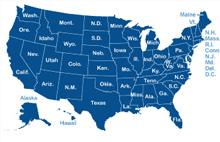 Auto Parts Fair Service has the largest network of junkyards, salvage yards and haulers across the United States, who pays top market value for any junk car or truck for our national network of junkyards and Auto Parts Fair yards. Our local based towers will come to the location of your vehicle, pay you on the spot and tow your vehicle free of charge to one of our junkyards or Auto Parts Fair yards. Our business serves Chicago, New York, Houston, Dallas, Los Angeles etc. Do not ask yourself who buys junk vehicles, or where I can get cash for my junk car, because Auto Parts Fair Service is the answer to junk car removal.
Get Cash For Your Old Car!
Sample of Junk Cars We Buy...
Vehicle
Engine/Fuel
Color
Damage
Title
Location
Lot

---

2011 CHEVROLET IMPALA LT
3.5L 6 FLEXIBLE
SILVER
FRONT END
CERTIFICATE OF DESTRUCTION
MO - SPRINGFIELD USA
10398202

---

2006 HONDA CIVIC EX
1.8L 4 GAS
GRAY
FRONT END
SALVAGE CERTIFICATE
CA - SAN DIEGO USA
10344572

---

2005 INFINITI G35 AWD
3.5L 6 GAS
SILVER
FRONT END
CERTIFICATE OF SALVAGE
PA - PITTSBURGH SOUTH USA
10473902

---

2005 NISSAN QUEST S/SE
3.5L 6 GAS
BEIGE
SIDE
NO BRAND - UNFIT
ON - TORONTO CAN
10365472

---

2005 DODGE RAM 1500 Q
5.7L 8 GAS
BLUE
FRONT END
NON-REPAIRABLE
VA - RICHMOND EAST USA
10392142

---

2004 DODGE STRATUS SX
2.7L 6 GAS
SILVER
SIDE
CLEAN TITLE
MI - DETROIT USA
10338592

---

2004 TOYOTA TACOMA XTR
3.4L 6 GAS
SILVER
ALL OVER
SALVAGE CERTIFICATE
CA - MARTINEZ USA
10446382

---

2003 CHEVROLET IMPALA
3.4L 6 GAS
BROWN
FRONT END
SALVAGE VEHICLE TITLE
TX - DALLAS USA
10450722

---

2003 CHEVROLET SILVERADO
4.8L 8 GAS
SILVER
SIDE
SALVAGE CERTIFICATE
TN - NASHVILLE USA
10475172

---

2003 VOLKSWAGEN PASSAT GLS
1.8L 4 GAS
BLACK
FRONT END
CERTIFICATE OF DESTRUCTION
FL - TAMPA SOUTH USA
10381482

---

2002 AUDI A4 3.0 AVA
3.0L 6 GAS
BLUE
FRONT END
SALVAGE TITLE
CT - HARTFORD USA
10347452

---

2002 NISSAN MAXIMA GLE
3.5L 6 GAS
BLACK
FRONT END
SALVAGE VEHICLE TITLE
TX - AUSTIN USA
10337572

---

2002 JAGUAR X-TYPE 3.0
3.0L 6 GAS
GREEN
MINOR DENTS/SCRATCHE
CLEAN TITLE
KS - KANSAS CITY USA
10405032

---

2000 BUICK PARK AVENU
3.8L 6 GAS
BEIGE
SIDE
CERTIFICATE OF SALVAGE
PA - HARRISBURG USA
10398532

---

1998 CHEVROLET CAMARO Z28
5.7L 8 GAS
GRAY
FRONT END
NON-REPAIRABLE
NM - ALBUQUERQUE USA
10351012

---

1997 PONTIAC GRAND PRIX
3.8L 6 GAS
WHITE
REAR END
SALVAGE TITLE
GA - ATLANTA EAST USA
10379192

---

1995 CHEVROLET K1500
5.7L 8 GAS
BLUE
FRONT END
CLEAN TITLE
HI - HONOLULU USA
10433412

---

1991 ACURA LEGEND L
3.2L 6 GAS
GRAY
SIDE
BILL OF SALE
WA - NORTH SEATTLE USA
10369722

---

1982 BMW 320I
1.8L 4 GAS
WHITE
FRONT END
SALVAGE VEHICLE TITLE
TX - HOUSTON USA
10457002

---

1978 MERCEDES-BENZ 280SE
Unknown
WHITE
NORMAL WEAR
BILL OF SALE
GA - ATLANTA WEST USA
10351972



To continue, select your state