Isuzu Used Auto Engines Catalog




Shopping Cart: Items in Cart
Over 25 Million Replacement Parts & Accessories
More Stores...
Discount Used Engines Store
Low Mileage Gas/Diesel Engines
Nationwide Network! Buy Cheap!
1-Year Warranty! FREE Shipping!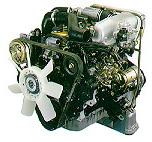 Isuzu, an unparallel in the name of automobile industry, is known for its reliability and durability since, 1916. The company has developed a wide range of models fulfilling the prevailing demand of the market. In the present time, Isuzu has gained immense popularity because of its fuel-efficient engines. Some of its popular engines are 4EE2-TC that gained a good position because of its excellent fuel efficiency and powerful performance, 6DE1 Diesel, a high performance engine which is world's lightest and smallest diesel engine in its category and 8GF1 Diesel, which has the best performance and power in its category with the segment's highest peak torque ratings and horsepower.
If you are eager to be a proud owner of this world famous engine, but you do not have enough cash flow to purchase a new one, don't be disheartened. Because of the high demand of the used Isuzu engine, there is a flourishing market of second hand Isuzu engine where you can go and select the model as per your wish. But, before buying a used Isuzu, there are a few essential facts, which you must consider so that you do not regret your decision.
Tips on selecting used Isuzu engine
Test Drive - Check the engine when it is cool, maybe be after sitting overnight. The first start in the used 8GF1 Diesel and 4JJ1-TCS Diesel is important in checking the oil usage as well as other prevailing problems. If you find problem on starting or a blue smoke comes out of the car it is advisable to walk away from that car. When the car starts running, check its break, clutch, accelerator and its speed to view the overall running condition of the car. Further, engines like 6DE1 Diesel and 6UZ1-TCS Diesel gets heated so check its coolant, which must be green or may be red in color and smell like chestnuts.
Check the engine oil level - Check the level of the engine oil of 4EE2-TC, which can tell you about any leakage or oil consumption problem. But sometimes, the engine, which shows a good level of engine oil, can still be suffering from oil consumption problem. A good way to check oil leakage is to look at the sides of the engine and if you discover oil, then it indicates oil consumption problem. You must also check the sludge build by removing the oil filled cap. By this, you can also make out that how often the oil of the used Isuzu has been changed.
Our Service
We provide a good deal on all the used Isuzu models and we assure you that you can undoubtedly rely on us. We will give a one-year warranty on all the used parts of Isuzu, which you will not get in any other used engine shop. We will even provide you a three-month price match guarantee on our used Isuzu engine you buy. We charge the lowest available price in comparison to our competitors on our products and deliver it at your doorstep at the earliest. If the used Isuzu engine is not in our stock, we will locate it for you and you will still receive the warranty for the product.
To read more about Used Auto Engines Store, please visit our
Information
page.
Buy Used Auto Engines Here
Choose another store:
Choose another make:



To continue, select your vehicle's model