Hyundai Used Auto Engines Catalog




Shopping Cart: Items in Cart
Over 25 Million Replacement Parts & Accessories
More Stores...
Discount Used Engines Store
Low Mileage Gas/Diesel Engines
Nationwide Network! Buy Cheap!
1-Year Warranty! FREE Shipping!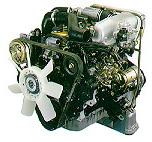 "When it comes to car quality, you can think of Hyundai", a word signifying "modernity", is holding a paradigm in this context. Emphasizing value, quality, and comfort, Hyundai cars are known for the standard features they offer at affordable prices. Hyundai uses 'active intelligence' technology in its car engines that can prevent the wear and tear of the engine. It also maximise the fuel power, thereby, producing a good mileage. A good mileage and powered fuel efficiency, means total satisfaction, what else you want.
Hassle free drive at an affordable price...What an idea?
If your car engine is showing certain symptoms of wearing out and if you are ready to buy a new engine, then think again. Yes, think again before you made an expensive decision. This is because you have a financially feasible solution with you. You can save your hard-earned money with a used engine, so that you can again enjoy a hassle free drive at an affordable price. Isn't it a great idea?
Tips for selecting a used Hyundai Engine
Buying a used engine require some homework to be done on your side so that your deal become more valuable than the money you have invested in getting it. For this purpose, you can use some of our decisive tips, such as:
Oil check - Proper analysis of the engine oil is very important. Beige, black, and thick oil indicates that the engine has not been frequently serviced.
Coolant - Inspect the coolant. A rusty and red coolant is not good for any engine.
Smoke - Start the engine and check the smoke that is being exhausted out of it. Blue/black smoke is a characteristic feature of a dreadful engine. Also, there should not be any rattling noise coming out from the top of the engine.
It is worthwhile to follow the above tests before you finalise your decision of buying a particular used Hyundai engine. Engine is the heart of any car. So, make a wise decision to let your car pump for long years with a healthy heart.
Our services
It is not easy to find used Hyundai transmissions. If you get them, then surely you are lucky. But, what about the charges that your dealer will charge on providing you these rare used parts? Are you sure that you are dealing with a genuine dealer? While answering these questions, you need not to worry. We are here to help you. We offer a vast variety of used parts and engines for different vehicle brands. For the sake of convenience, you can browse through our extensive catalog of different brands. What else? You can use our services at very low prices, especially in comparison to the high profile dealers. So, don't compromise with the quality. Take a quality decision so as to reap long-term benefits out of it because "quality result comes from doing the right thing at the right time."
To read more about Used Auto Engines Store, please visit our
Information
page.
Buy Used Auto Engines Here
Choose another store:
Choose another make:



To continue, select your vehicle's model