Honda Used Auto Engines Catalog




Shopping Cart: Items in Cart
Over 25 Million Replacement Parts & Accessories
More Stores...
Discount Used Engines Store
Low Mileage Gas/Diesel Engines
Nationwide Network! Buy Cheap!
1-Year Warranty! FREE Shipping!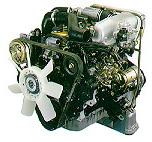 With the spirit of excitement and joy, Honda is a signature name in the field of car technology and innovation. Obsession for technology that continuously improves standard performance and safety are some of the features that make Honda the most preferred choice among customers. Its breathtaking designs and cutting edge technology have set up new standards of world-class services that astound and delight the customers who are passionate about sophistication and style. Honda is a renowned name in technology and innovation. This is because of this reason that its engines are well equipped with latest technology. Honda engines usually combine high power with high speed range and ample torque and the emission is very clear. Inclusion of Variable Valve Timing and Lift Electronic Control (VTEC) is an added feature.
Tips for selecting used Honda Engine
You have settled the deal for purchasing a particular used Honda engine and the engine is finally installed in your so much loved car. But, what is this? Few weeks later, you realize that as you start the car, a blue-black smoke is exhausted by the engine. There is no oil left in the engine and finally, you are standing in the garage. Your mechanic detected that the engine is gone and has to be rebuilt or replaced. You feel as you are ruined by your very much trusted auto dealer. But, you can't do anything. That's why; it is advisable to properly scrutinize the used engine before you purchase it. We are here to help you. We will provide you some beneficial tips that you can use for analyzing the used engine before you make a final purchase. Burnt oil smell under the hood, corroded battery, oil leaks, black deposits in the oil filter neck, reduced oil level, etc. are some of the factors that indicate that the used engine is not in a proper condition. With these factors, you can make a deep analysis of the used Honda engine that you are thinking to buy.
Our services
Surely, none of the customer wants to be dumped by dealer. But, how can you be sure that your dealer is a genuine and professional person and that you are entering into a beneficial deal? If you are not sure about this, then you should contact us. We will definitely provide you the best deal as your satisfaction is our gain, and no one wants to spoil its source of profit. We deal with our customers personally and that's why our services are cheaper than some other auto dealers in the same category. Guaranteed lower price, 1-year warranty, and 90-days price match guarantee, etc. are some of our special features that differentiate us from rest of the used engine dealers. Isn't it a great opportunity? So, what are you waiting for? It's time to grab it.
To read more about Used Auto Engines Store, please visit our
Information
page.
Buy Used Auto Engines Here
Choose another store:
Choose another make:



To continue, select your vehicle's model