Ford Used Auto Engines Catalog




Shopping Cart: Items in Cart
Over 25 Million Replacement Parts & Accessories
More Stores...
Discount Used Engines Store
Low Mileage Gas/Diesel Engines
Nationwide Network! Buy Cheap!
1-Year Warranty! FREE Shipping!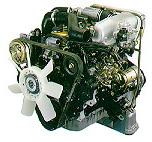 "Who can afford a Ford is a Lord of the road"-This is the thinking of a Ford car owner and also of the one who wants to own a ford brand car. Best quality, smart technology, luxurious, stylish looks- these are some of the words that define Ford cars. Ford has entered in the small and big car market with a bang providing old and new engines for its customers. If your old car engine is troubling you, then you should start searching for a used engine that is an economical option for you.
Why use Used Ford Engines It isn't always wise to think that used parts are of no use after a certain period of life. Used engines can work just as long as a new one if they are maintained properly. They are easily available in the market at reasonable prices and well equipped with all other parts. So, they require less labour time and service time. Just like new engine, they also come with a warranty. One more reason for choosing used engines is that recycling preserves the environment. Make a sensible decision by choosing the right engine for your car which is only possible with our help.
Tips for Selecting a Used Ford Engine
"Old is Gold"-This saying might be true sometimes but not always for used engines. That's why you need to be extra careful while purchasing a used engine for your car. We are here to help you determine if a used engine is still in a condition of using it for some more years. What all you need to do is to go through the following tips before buying a used engine.
Inspecting by start up cold - Ask the owner to let you start and examine the engine that should not have been used for at least 8 hours prior to its inspection. If on opening the hood, you feel warm then you have the reason to doubt the engine.
Starting the engine - You must ask or find out yourself the answers of following questions.
Q: Is the engine making any doubtful noise while starting?
Q: What is the engine oil pressure at idle? Is it too low?
Q: Does it work uniformly?
Q: Is the oil smelling burnt under the hood?
Q: Is there any hesitation on accelerating?

Oil Check: If the oil looks misty and dark then don't go for the deal as the car is having head gasket leakage problem. There should not be any oil or coolant leaks from the engine.
Our Services
Don't you feel smashing your head against the wall when you spend a lot of time and money in searching a used engine for your car and that doesn't match up your expectations? But after using our services you will not go through such a frustrating situation. We can help you save your hard earned money and energy. You will not feel going anywhere else after using our services. We assure you that our products are the best and cheaper than our competitors. So visit once and no need to visit again as your old car will be running like a new one with our old engine.
To read more about Used Auto Engines Store, please visit our
Information
page.
Buy Used Auto Engines Here
Choose another store:
Choose another make:



To continue, select your vehicle's model