Eagle Used Auto Engines Catalog




Shopping Cart: Items in Cart
Over 25 Million Replacement Parts & Accessories
More Stores...
Discount Used Engines Store
Low Mileage Gas/Diesel Engines
Nationwide Network! Buy Cheap!
1-Year Warranty! FREE Shipping!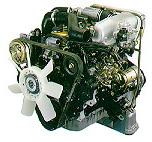 History Eagle automobiles hit the market in 1988 with a broad range of subcompact cars. The company started with Eagle Wagon and introduced around 10 models till 1998, when the company was dissolved. Though only for short time, Eagle car reined the roads with its irresistible looks and performance. Two of its earlier models, Eagle Medallion and Eagle Premier, were designed by the Formula one giant Renault; hence the engines can hardly be questioned for power and grip. However, after Chrysler's buy out of AMC, the parent company that designed Eagle, the cars had been marketed by Chrysler Corporations. Chrysler has rolled out its several models thereafter, but due to one reasons or the other, the car didn't get the response it deserved. The brand didn't get the recognition and the required investments from the new patron, as Chrysler was amidst a severe financial crisis in 80s. Due to its low sales responses, Chrysler announced the dissolution of its Eagle division in 1997, just before introducing its last model, Eagle Talon. However, many of automobile lovers have purchased the car during that short span of its existence. The engines of these cars are still delivering satisfactory performances to many of its proud owners. As the company has now gone to the pages of history, its engines may start showing all sorts of troubles. New engines for your Eagle car may be hard to obtain but you can definitely install a fully functional used engine into your vintage Eagle machine. If you are looking forward to enhance the life of your Eagle car by installing a used engine into it, we'll take you through some of the fundamental pre-purchasing checks for the used engines.
Tips for Selecting Used Eagle Engine
Selecting a fully functional used engine for your Eagle car takes a bit more than just money. You need to be very careful before purchasing a second-hand engine for your car. Just go through the following steps to ensure full value for money you are spending:
First of all, make sure that the engine you are purchasing suits your car make as the inappropriate engine may severely hamper the performance of your vehicle.
Check out for clogged oil filter and crank assemblies, as aged engine may get affected due to excessive deposition of debris in its components.
Most of the earlier Eagle cars employ GM Iron Duke 2.5 l engines, which are often reported with overheating and timing belt issues. Closely watch out for these defects in the engine.
Eagle Vista has 4 cylinder 1.5 l engines in its hood, and these engines are also reported with block issues.

Our Services

We care for your vintage cars and understand its significance in your life. We offer the best used engines for almost all the models of Eagle. Our prices tags are very affordable and we deliver faith in form of our used engines and parts. All of our used engines are covered with one year warranty, to provide you the confidence to hit the road in style.
To read more about Used Auto Engines Store, please visit our
Information
page.
Buy Used Auto Engines Here
Choose another store:
Choose another make:



To continue, select your vehicle's model