Chrysler Used Auto Engines Catalog




Shopping Cart: Items in Cart
Over 25 Million Replacement Parts & Accessories
More Stores...
Discount Used Engines Store
Low Mileage Gas/Diesel Engines
Nationwide Network! Buy Cheap!
1-Year Warranty! FREE Shipping!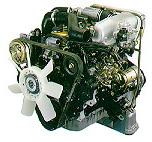 Chrysler is a brand name in automobile industry that needs no formal introduction. Since the introduction of its first car, Chrysler Six in 1924, the company has penned a number of success stories with its quality automobiles. Chryslers are well known for its stylish looks and unmatched performance-levels. With its Aspen and Chrysler 300 models, the company already has a firm hold over the market, and these models have created a huge fan club. The secret for its stand out performance lies in its robust and efficient engines. Chrysler engines are designed efficiently to match customer's needs. However, if your Chrysler has gotten old, there are chances that it would start showing signs of wear and tear. If the problem exceeds a certain tolerance level, then its replacement with a better one is always a better solution. You can also opt for used engines, as these are obviously put lesser burden on your pocket.
Chrysler Used Engine Buying Tips
There are some necessary engine inspections you can carry out to fetch the best deal for your car. These important checks include:
General Checks- Before buying a used Chrysler engine, you can assess its condition by a simple observation. Just look into the engine, and see if there is any streak or oil lining in its engine assemblies. If you find these marks, then there are chances that the engine might have suffered with the problem of oil-leakage. With the help of a flashlight, just checkout for rust or excessive debris in its assemblies. Make sure that the engine parts are properly aligned, and its connecting lugs and bearings are adequately torqued. Now turn the engine on, and see if it is showing any troubles with the start. Also look out for the color and intensity of smoke from the engine.
Specific Checks- The most common and popular engine that Chrysler employs in its various models is, 2.7 L DOHC V6 engine. The engine is undoubtedly delivers capable performance, but it has often been reported with the problem of oil sludge. If your car has the same engine, then make sure that the engine you are buying is free from oil-sludge issues. Aged Chrysler engines have been reported with Time belt defects, so make sure that the engine's time belt is functioning well.
Apart from these checks, test drive is a good option to judge the quality of the engine you are purchasing. While driving, listen if the engine is making any unusual noises. Overheating issues of the engine must also be checked thoroughly.
Our Services
If you are tired of reading different catalogs and attending several sales representatives, for purchasing a suitable engine for your Chrysler car, then give a break to all these hassles and enjoy an altogether new experience of shopping with us. We provide you a reliable and affordable solution for your automobile related worries. We offer the best used Chrysler engines at lowest prices. We offer you one year warranty on our used Chrysler engines. Our shipment policies are devised by entirely keeping your preferences in mind. You can purchase used Chrysler engines from us and ensure peace of mind for yourself.
To read more about Used Auto Engines Store, please visit our
Information
page.
Buy Used Auto Engines Here
Choose another store:
Choose another make:



To continue, select your vehicle's model