Chevrolet Used Auto Engines Catalog




Shopping Cart: Items in Cart
Over 25 Million Replacement Parts & Accessories
More Stores...
Discount Used Engines Store
Low Mileage Gas/Diesel Engines
Nationwide Network! Buy Cheap!
1-Year Warranty! FREE Shipping!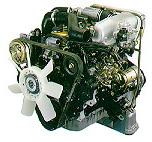 "Hitting the road with a hot and mesmerizing style", is what the leading brand Chevy is all about. It is the largest selling brand of General Motors. If you own one, then you must be aware that why Chevy is one of the most preferred choice of customers. Not only in a particular country, but across the globe, this brand is famous for its style, looks, and accessories. When it comes to the engine, no one can beat the best and updated technology. Offering a high quality and a high performance, Chevy engines are the best in their class. So, if your car is showing the problem of wearing out, then a used Chevy engine is the best option.
Don't remain clueless
Used engines are a good way to go and, an attractive alternative to an expensive new engine purchase or a new car purchase. But, if you are moving with this financially feasible solution, yet you should consider some critical factors that are very vital for making your used Chevy engine purchase a worth. "Just because you are not a mechanic, does not mean that you should get dumped by your dealer while purchasing a used engine or you should be clueless in this context." These critical factors are some tips and tests that you should perform before finalizing your used engine deal. For a used Chevy engine, four most important factors to consider are:
1. bore condition and size
2. block soundness
3. machined surfaces
4. engine displacement

For a used Chevy engine, it is very easy to find out that whether it is a small-block engine or not, but determining the engine size can be quite difficult yet the most important aspect. For this purpose, you can follow some "engine-size" identifying steps. These are:
1. Read the casting numbers at the rear of the block on the driver side.
2. Check out the engine code stamped on the passenger side front deck. This can be used only when the dealer has not resurfaced the engine.
If you are the lucky one to find the engine code, then it is more beneficial as you can compare the engine code and the casting numbers. These two numbers are very helpful in determining the engine size.
Our services
Looking for a used Chevrolet or Chevy car engine? If yes, we are here to help you. For a brand like Chevy that specifies "quality with comfort", it is not very easy to find a used part at an affordable and reasonable price. Then, what to do? We are here with our used Chevy engines, offering 1-year warranty and 90-days price match guarantee. You can avail our used engine services at affordable prices. Why? Because we are the cheapest among all other auto part dealers as, we deal with our customers personally. So, give us a chance to find the right engine that will best suit your needs so that you can move ahead with your so much loved car with a zeal and zest.
To read more about Used Auto Engines Store, please visit our
Information
page.
Buy Used Auto Engines Here
Choose another store:
Choose another make:



To continue, select your vehicle's model