Buick Used Auto Engines Catalog




Shopping Cart: Items in Cart
Over 25 Million Replacement Parts & Accessories
More Stores...
Discount Used Engines Store
Low Mileage Gas/Diesel Engines
Nationwide Network! Buy Cheap!
1-Year Warranty! FREE Shipping!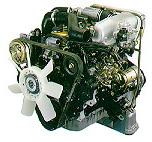 Buick, one of the oldest brand names of automobile is a popular luxury vehicle that reflects American culture. It is an ideal choice of successful entrepreneur and businessman because of it gorgeous exteriors and luxurious interior. Some of its popular models like Buick Park Avenue has been stopped manufacturing and if your wish to own these cars you have to go for a used engine.
Are you planning to purchase a good used Buick engine and not want to land up in a bad deal? With growing demand of used engine, there has been a tremendous growth in the automobile second hand market. There are many vendors who allure the customers by their attractive deals, but beware before buying it, as you may at the end of the day find yourself being cheated. There are a few points, which you need to keep while purchasing a used Buick engine so that you get a functional used Buick deal.
Tips for selecting used Buick engine
Check the Coolant - Overheating is one of the major problems in Buick engine and hence its cooling system must be checked thoroughly. The main function of the cooling system is to maintain the right temperature to avoid overheating. You should thoroughly check the coolant tank, which houses Buick engines coolant that helps to cool the engine.
Check the Oil- To find the current status of the used Buick check its oil. If the color of the oil is dark and a proper oil level is not maintained, then it more likely indicates that the used engine is not in a good condition. Another sign that shows poor maintenance of the used Buick is the presence of carbon deposit on the cover of the oil dipstick.
Check the Smoke - Start the engine for 5 to 10 minutes and press the accelerator for a few seconds and then check the color of the smoke. If grayish blue smoke comes out of it, then the used Buick is not in a good condition and it is practical to walk away from that particular car.
Test Drive - Go for a test drive and if you feel that there is some engine problem such as stumbling, misfiring, rattling noise, rough idling or delay during acceleration it is best to avoid such a car.
Our services
If you are looking for a good used Buick at reasonable price we are a one stop shop for you where we guarantee of a good used engine. We provide a year warranty and a three month price match warranty. The one-year warranty that we provide on used Buick is something which you will not find in any used engine market. You will be surprised to find that our price of used Buick matches that of a wholesaler. We will also help you reduce the middleman's cost by making you purchase straight from the yard. Most likely, you will also save a few bucks in shipping and freight expenses, as we will make you purchase the used Buick from the supplier who is closer to you geographically.
To read more about Used Auto Engines Store, please visit our
Information
page.
Buy Used Auto Engines Here
Choose another store:
Choose another make:



To continue, select your vehicle's model