BMW Used Auto Engines Catalog




Shopping Cart: Items in Cart
Over 25 Million Replacement Parts & Accessories
More Stores...
Discount Used Engines Store
Low Mileage Gas/Diesel Engines
Nationwide Network! Buy Cheap!
1-Year Warranty! FREE Shipping!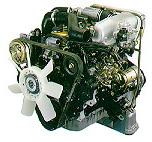 BMW cars are globally known for their power and durability, and with its stylish looks, which is second to none, the company has earned a supreme reputation in the segment of luxury cars. The engines in these cars are generally long-lasting, however, if your engine has shown the symptoms of wearing-out and you are looking for its complete replacement, then used engines are obviously a financially viable proposition. If you are a beginner to the world of used engines, then we'll take you through all the essential know-hows of the used BMW engines.
Current Market Status of Used BMW Engines
The market of used-engines is over-flooded with a number of vendors pooling around. Even the online marketplace is mushrooming with several vendors around with their luring offerings on used BMW engines. But, beware of the booby traps made for you and be inspective in purchasing the used BMW engine for your car.
Tips for Selecting a Used BMW Engine
Are you purchasing a used BMW engine? Hold on! As you might get swayed by salesman's skills and may end up in making a mess for yourself. All your senses must be wide open while attempting the pre-buying checks for the used BMW engines, as an ill-performing engine can severely spoil your car's performance on a whole. Herein we present some of the crucial pre-purchasing used BMW engine tests to help you to implant the most suitable used engine for your loved car.
- Visual Inspection- Just peep into the hood of the car with a small flash-light or torch for the evidences of oil smearing, leakages or gasoline linings. If you find any signs of these in the engine, there is a great chance that the engine has already undergone some serious repair works and it might be not apt for your car.
- Checks with Engine Started- Now ask the seller to start the engine and see if the engine shows any back and forth movement, if so, then the engine mounts are probably maladjusted or worn-out. Also, carefully examine the color of smoke and if it is black, then there might be a problem in vacuum leak, emission system or fuel-injection method. BMW cars designed after 1995 have 'On-Board Diagnostics (OBD)' system attached in it. Make sure that the light of the OBD system and ABS illuminates when the engine turns on. Engines of M54 series, which are deployed in BMW 325/330 series, launched in 2001, have frequently reported with radiator plastic tank leakage. So, check out the cooling systems of the engine thoroughly.
Our Services
When it comes to buy a used engine for your BMW machine, you can certainly rely on us. We offer a broad range of used and reliable BMW engines at the best of the prices. You can find the best suited engine for your BMW car, as our website comprises of the list of the used BMW engine according to the year and make of the vehicle. We have the best rated used BMW engines in the market with an unmatched one year warranty. Our shipment costs are the lowest in the industry and we assure a timely delivery to you. So, join us and experience a relationship that is entirely based on trust and reliance.
To read more about Used Auto Engines Store, please visit our
Information
page.
Buy Used Auto Engines Here
Choose another store:
Choose another make:



To continue, select your vehicle's model