Audi Used Auto Engines Catalog




Shopping Cart: Items in Cart
Over 25 Million Replacement Parts & Accessories
More Stores...
Discount Used Engines Store
Low Mileage Gas/Diesel Engines
Nationwide Network! Buy Cheap!
1-Year Warranty! FREE Shipping!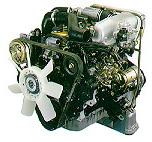 Audi is a popular German based luxury car, which enjoys immense popularity for its expertise techniques and vision in the automobile industry. Audi has even launched bigger models in order to give a tough competition to highly popular C class model of Mercedes Benz. It is designed not only to last longer but at the same time to look elegant and sleek for years to come.
You could be eager to be a proud owner of this sleek car but your steps could be taken a back because of its high rates. As such, one of the best options available is to go ahead with a used Audi car, which could help you in being a pompous possessor of this elegant luxury car without shelling out too much. The popularity for used car is growing so immensely that even the market for used Audi car is also very much in demand. You can even find various websites which offer used Audi engine. Although the engine of Audi car is very trust worthy but still there are certain points that you need to be aware of before purchasing it. There are certain checks, which you need to do before you go ahead and buy the same.
Tips for selecting a good used engine
Vehicle Search - You must check all the important points like paint finish, rust in the engine, details regarding the headlights glass and exterior lights, engine compartments and engine condition. You should also check underbody, wheel arches and exhaust. If all these are in good condition you can move forward and buy the used Audi.
Test Drive - This is one of the best possible ways to know about the condition of the engine of used Audi. Before starting, you should try to be observant towards the engine temperature and it should not rise all at once. While looking for a good used Audi engine you should listen to the sound of the engine. Make it a point to turn off the radio so that you could catch hold of any unusual noise from the engine. If you feel that the engine sounds unusual such as rattling or chattering, it is advisable to walk away from that engine.
Vehicle Check - It is advisable to check the battery, oil, water and acid level which helps to know about the condition of the used Audi. Besides, the vehicles document should also be examined properly including the service manuals and details about its repair and corresponding documents.
Our Service
We assure you for a very competent service not only during emergencies and breakdown but also in a regular and routine inspection. We also offer maintenance and warranty package, which helps in saving money along with your precious time. You also get a 90-day price guarantee as well as one-year warranty on the used Audi. This is one of the perfect ways to keep your car in a most favorable condition so that you could enjoy the pleasure of smooth and exciting drive. In addition to this, we also offer services and insurance to cover up all the characteristic of daily motoring.
To read more about Used Auto Engines Store, please visit our
Information
page.
Buy Used Auto Engines Here
Choose another store:
Choose another make:



To continue, select your vehicle's model