Acura Used Auto Engines Catalog




Shopping Cart: Items in Cart
Over 25 Million Replacement Parts & Accessories
More Stores...
Discount Used Engines Store
Low Mileage Gas/Diesel Engines
Nationwide Network! Buy Cheap!
1-Year Warranty! FREE Shipping!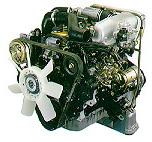 Acura is a luxury car of Honda, which is quite popular in Hong Kong, Canada and the United States since March 1986. It is undoubtedly at par with BMW, Lexus and other popular luxury vehicles of the world. After introducing Acura, Honda became the first Japanese Company to step in the foreign luxury car market.
Many people may not be interested in buying a new Acura and would prefer to settle with used Acura engine due to the cost factor. Today, in the auto market there is a growing demand of used engines and you may easily find used Acura engine, at a reasonable price. But, while looking for a used Acura engine you must be well informed so that no one can dupe you. Below stated are some of the points, which you must check before purchasing a used Acura engine.
Tips on selecting a good used engine
Oil Pressure - In a used Acura engine, oil pressure is a great reliable measure of the condition of internal components of the engine. If the oil pressure is good it means the used engine is in good condition. An engine with a poor oil pressure requires a thorough internal inspection of the engine.
Smoke - The color of the smoke coming out of the exhaust pipe gives a good indication of the used engine condition. If the color is white or bluish white it indicates a weak engine probably in the need of an overhaul.
Sludge - The engine must be checked for sludge, which refers to oil build up gunk that blocks the passage. Sludge harms the engine in the same way as cholesterol does to human body. You must properly open the oil pan and valve cover to check for oil contents and sludge.
Engine block - The block must be properly checked for cracks. All the external components must be carefully removed, as most of the parts of Acura engine are different from American version.
Our Service
If you are looking for a used Acura engine, you will find our service reliable, useful and convenient. Our salvage yard at over 200 locations will provide you with details of inventory online. You will be surprised to find that our quality, warranty and price will be same as that of a wholesaler. We provide you with the advantage of eliminating the middleman cost, as you will purchase the engine straight from the yard. It is most likely that you will even save shipping and freight expenses, as you will buy from the supplier who is geographically closer to you.
We provide our customers two types of warranty. One is the price warranty, in which you will get the difference of the price charged by us and a lower price for any products that you can find at a cheaper rate elsewhere within 90 days. The other type of warranty is provided on Acura engine transmission. The one year warranty, which you get on the Acura engine or transmissions is something that you will find unmatched in the used engine market. Further, there are no hidden charges and the price that is quoted is the price that you pay.
To read more about Used Auto Engines Store, please visit our
Information
page.
Buy Used Auto Engines Here
Choose another store:
Choose another make:



To continue, select your vehicle's model